Consultations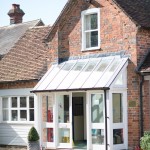 Usually you will be seen by either Phill Robinson or Bridget Orange, our experienced small animal vets, who are dedicated to looking after family pets and enjoy giving your pet their full attention in an unhurried consultation.
Our Burlyns surgery has morning and afternoon consultation appointments every day from Monday to Friday. Our Foxhold surgery has appointments on Tuesday afternoons and Thursday mornings with a vet .
We welcome 2nd opinions and can provide referrals to referral centres if required. We work closely with a handful of referral centres.
For referrals, we arrange this for you but the referral centre usually will call you with a date and time.