Microchipping
From April 2016 it is a legal requirement to have your dog microchipped with a registered microchipping company before the age of eight weeks.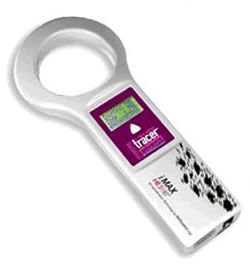 Pet owners will be required to keep the microchip details up to date, and to change any address or ownership details before an animal is passed/sold on to a new home.
Here at the Coach House we are very experienced in placing microchips. The microchip itself is about the size of a small grain of rice, which can seem a large implant for a very young puppy. It is likely that many puppies will be microchipped at the time of their first vaccination, this may be with the breeder who will then be responsible for ensuring the microchip details are correct for the new owner.